Okay, so yet another month of development has passed and a lot of new things added to the game. Not that lot to show though, because most of things were about secret inner workings of the simulation, game saving and path finding. But, anyway, my development approach implies never getting stuck on same task for too long to save productivity. So there's a bunch of new buildings and visual improvements to show.
First of all, it's now winter in Kharkiv, so I was able to take some photos for textures and improve a little the look of winter in game: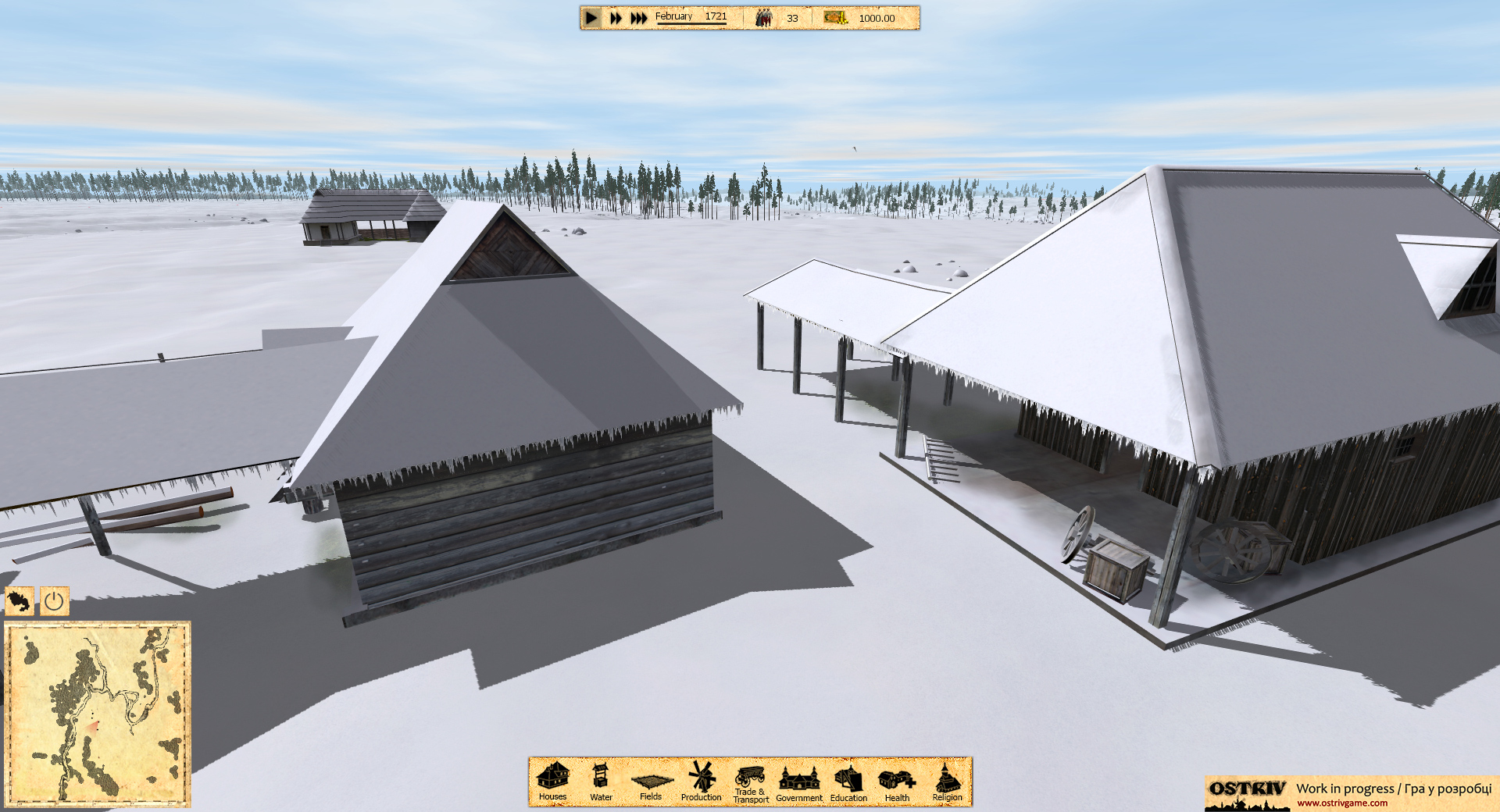 Still thinking about making the snow volumetric, not just plain texture. Not sure how it will turn out.
Also the fishing dock model had some visual improvements and I think it's almost at its final stage: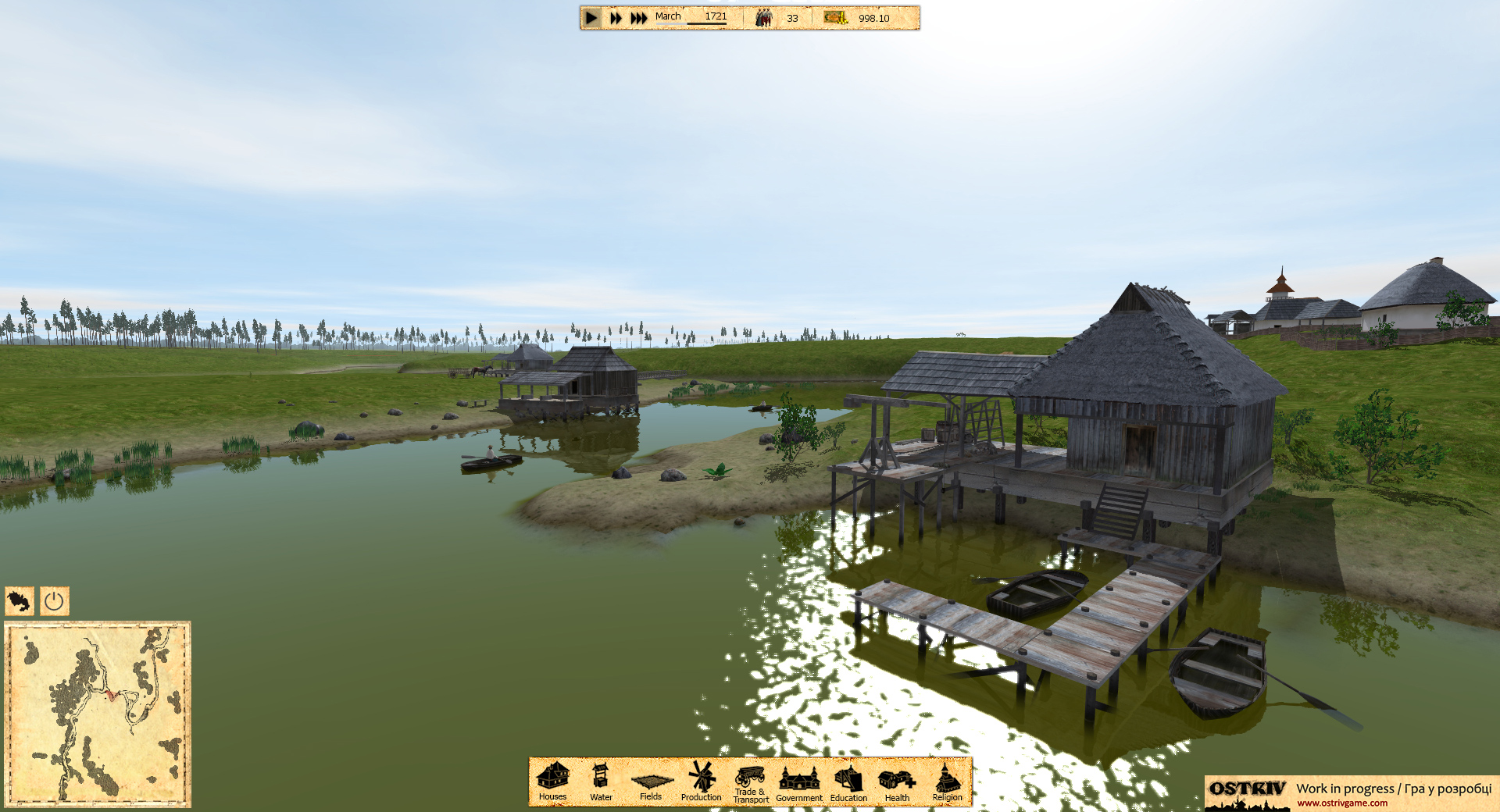 Finally I started developing some crime and justice features in game. Currently there's a local police-like force to patrol the streets of the city called "city guard". Here is my current take on city guard building model: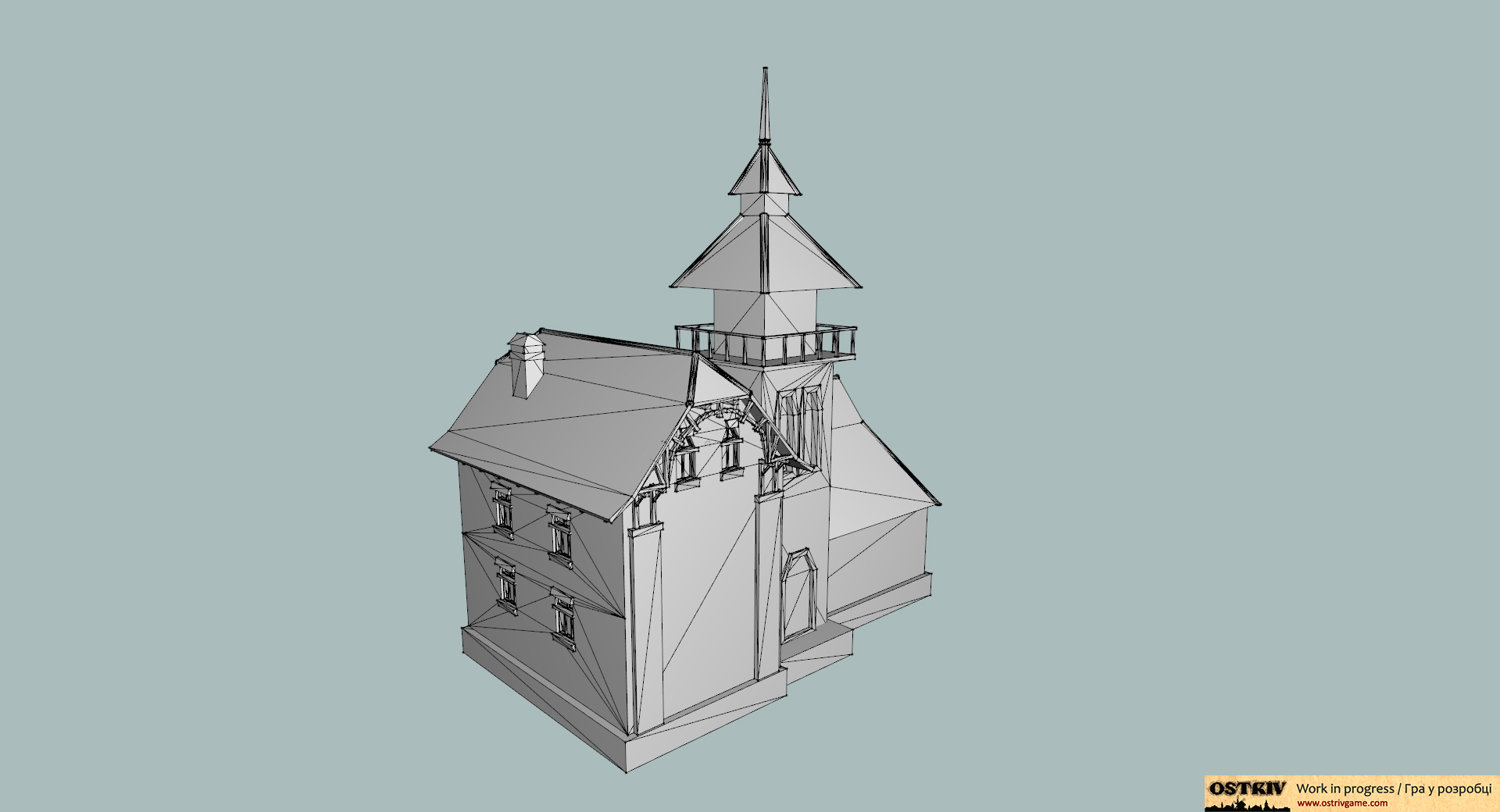 As you may know, in older days hemp was just as usual as any other agricultural plant, so the guys from city guard won't mind if you decide to plant it all over you town. The hemp is a valuable resource used to make ropes, textiles or fishing nets.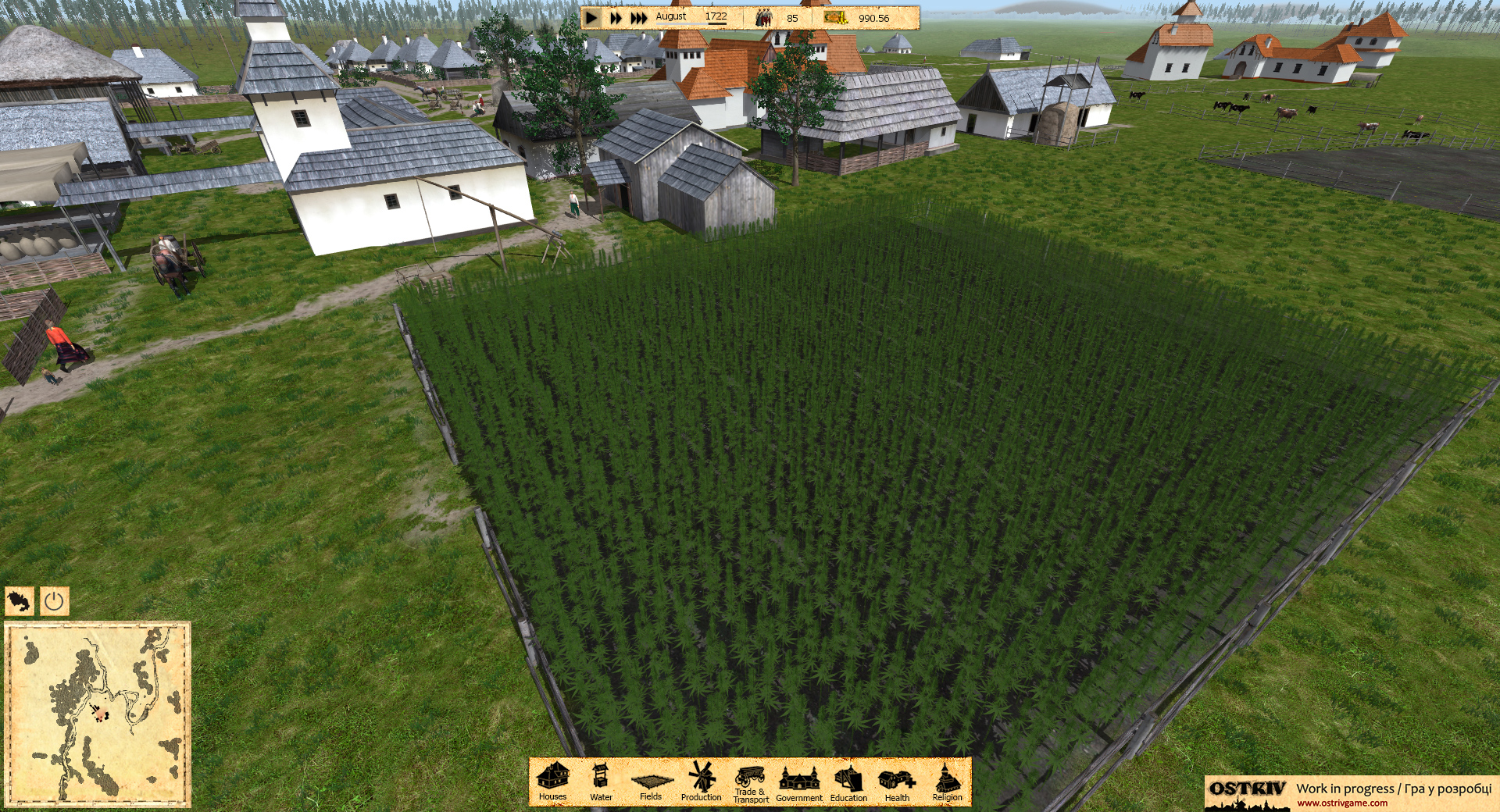 Improved oil workshop model. It produces oil from sunflower seeds: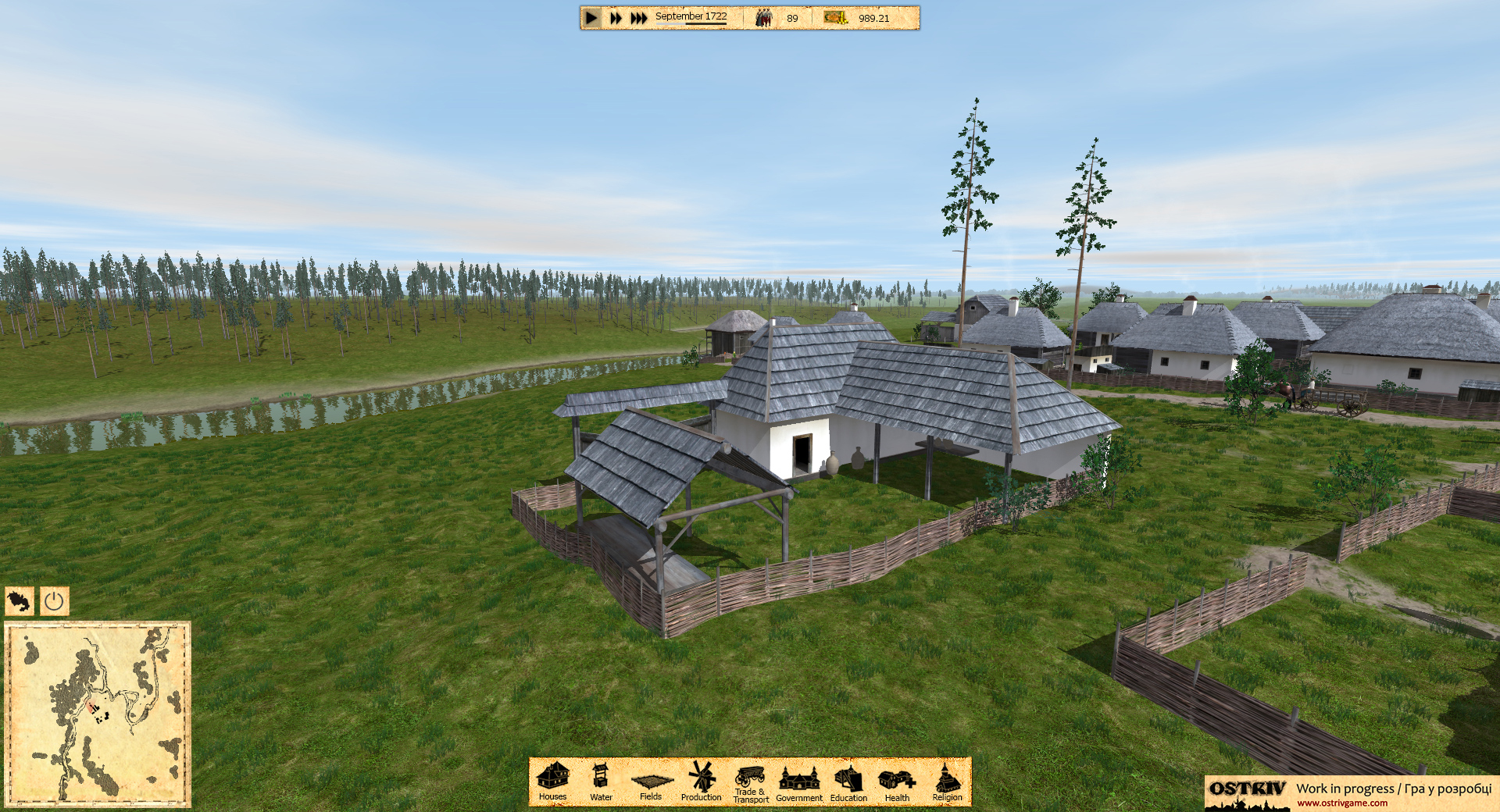 One of the most important professions in any pre-industrial town was the blacksmith. You will need this building to produce metal tools, horseshoes, nails and other stuff: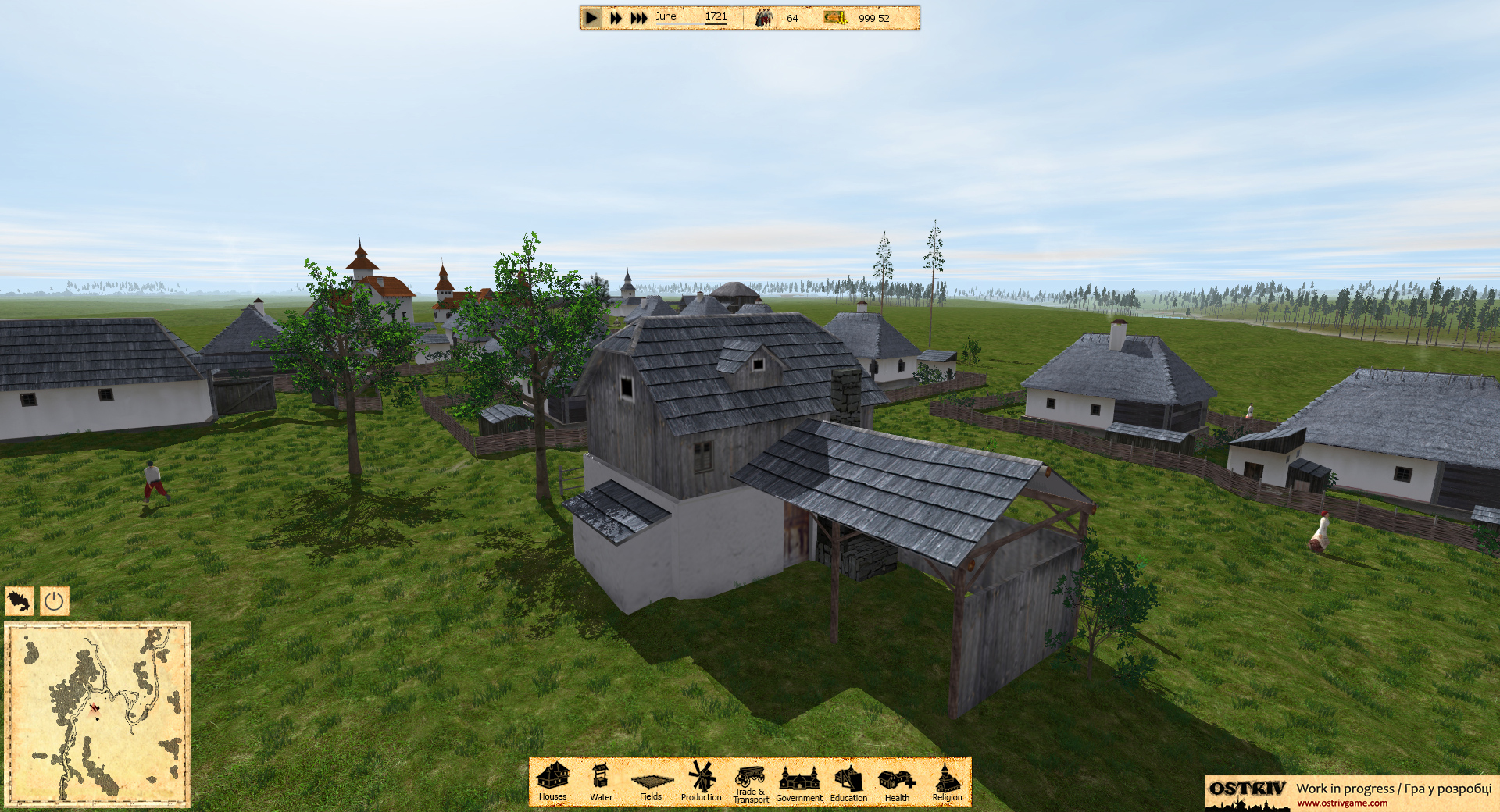 Currently I'm mostly sure that the game is about to launch in early access in late spring of 2017. Speaking of spring, here is how it looks in game now:
The snow melts dynamically, making transition from winter much more realistic.
I thought by this time I'll be able to post some gameplay footage or a teaser of some kind, but it appeared there's still a lot of work with animation. So I decided to take some more time to make it look better in action. So keep in touch! Like me on Facebook, follow me on Twitter.. you know what to do!